Light The Bridge: The Essence of Edmonton's Spirit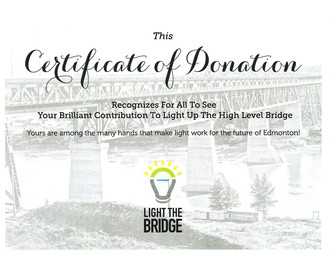 It seems fitting that Delnor Construction was founded in Edmonton. For centuries, Edmonton has been a city where people make things happen. When they have an idea or a dream, Edmontonians roll up their sleeves, call everyone they know to support them, and ideas come to life. This can be said for many Edmonton-based companies, and it can also be said for pieces of Edmonton's identity – The Fringe Festival, Heritage Festival, and others.
As a local company, we not only support this identity for Edmonton, we also support many of the amazing people and organizations that care enough about this city to find ways to make it better. One of the most recent projects of this nature is Light The Bridge. The High Level Bridge is an icon in Edmonton's landscape and one local executive had an idea to light up the bridge, and eventually our other bridges, with LED lights and give it more prominence. The project will cost a total of $3,000,000.00 and is being crowd-funded by local residents and businesses.
Delnor is proud to support this initiative, and we encourage you to donate as well.
Posted on
September
04
2013