Delnor Announced a Finalist in the Prairies Region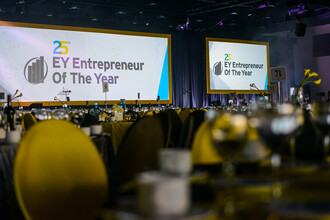 We are pleased to announce that Delnor was nominated for the EY Entrepreneur Of The YearTM 2018 and out of hundreds of applications, was selected as a top 4 finalist for the Prairies Region.
Delnor was nominated in the category of Construction and Real Estate and the process involved an intensive application, 1 minute video application, and the creation of a vignette that went on to the judging panel.
On October 18th, we attended the formal Gala with 1300 nominated finalists and although Delnor did not win our category, we hold our heads high to be amongst a distinguished group of entrepreneurs and to be the top 4 in our region.
Thank you to all of our employees for your hard work that ultimately contributed to our nomination and finalist selection!
Posted on
January
01
2019