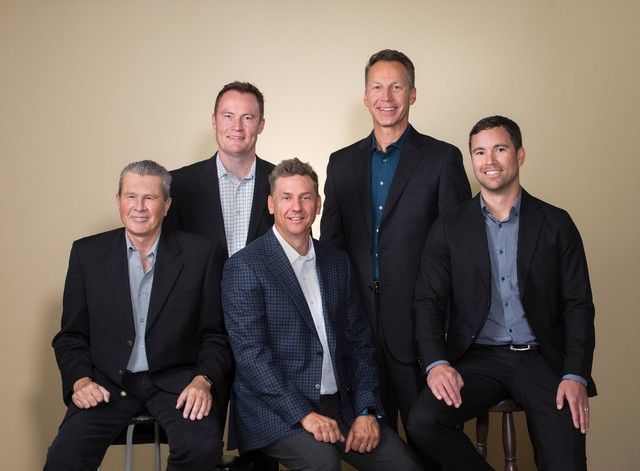 Delnor's Principal Ownership Group
In 1983, Ron Hinz and Ed Cyrankiewicz founded Delnor Construction Ltd. and almost four decades later they take pride in the reputation their company has established. Their business philosophy was always to build relationships not just buildings, and that philosophy still stands today.
In 2017, Delnor underwent a successful transition to propel Delnor into a profitable future. It is important for Delnor's founders to see the legacy of the company continue and the new ownership group has adopted the model led by the  founders. They will continue down this path that has proven to be effective and successful while seizing new opportunities for growth. For this new ownership group, the future is to continue to focus on having Delnor first in the minds of clients and employees across Western Canada.
Glenn Cyrankiewicz- Principal, Chief Executive Officer
Jeff Sterling- Principal, Chief Operating Officer
Dave Lamash- Principal, Senior Project Manager
John Vandenberg- Principal, Senior Project Manager
Kaylan Austring- Principal, Senior Project Manager
Ron Hinz- Board of Governors, Founding Principal
Ed Cyrankiewicz- Board of Governors, Founding Principal
Today, Delnor's success extends beyond any one person. Leadership is not a title; it must be an attitude throughout our culture. We require a total team engagement to be sustainably successful. It starts with our ownership group modelling the necessary behavior and being held accountable to the same standards.