Leveraging IPD to Construct the Largest Rooftop Solar Array in Canada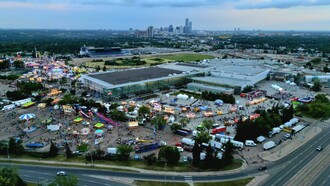 Delnor is proud to be constructing the largest rooftop solar array in Canada as part of our IPD project with the City of Edmonton to rehabilitate the Edmonton EXPO Centre.
This massive solar array will see 5,754 panels installed across 193,735 square feet of space, which will be able to generate 2.8 gigawatts hours of energy annually. It will offset energy consumption equivalent to that of 375 homes or removing about 565 automobiles from the street every year.  
Partnered with ACI Architecture, Arc Studio, Eng-Spire, Collins Steel, CIMA+, SMP, ICON, AltaPro, and EcoAmmo, this is the City's first IPD project.
Learn more about this project here: Here comes the sun! Edmonton building largest rooftop solar array in Canada