Delnor Construction Ltd. is a 2019 winner of the Canada's Best Managed Companies program!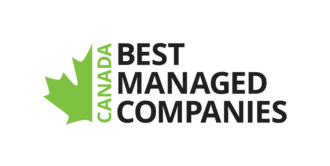 Delnor Construction Ltd. has been recognized for overall business performance and sustained growth with the prestigious Canada's Best Managed Companies designation, recognizing companies sharing commonalities including a clear strategy and vision, investment in capability and commitment to talent.
Every year since the launch of the program in 1993, hundreds of entrepreneurial companies have competed for this designation in a rigorous and independent process that evaluates their management skills and practices.  Applicants are evaluated by an independent judging panel comprised of representatives from program sponsors in addition to special guest judges. Working together with coaches from sponsors CIBC and Deloitte, Delnor put forth our application to join this prestigious program and be one of the 47 New Winners that were named for 2019!
The 2019 Best Managed program award winners are amongst the best-in-class of Canadian owned and managed companies with revenues over $15 million demonstrating strategy, capability and commitment to achieve sustainable growth and Delnor is honored to be inducted into it.
"It speaks to our reputation," explains Glenn Cyrankiewicz, CEO. "And our ability to meet our ultimate goal: building and maintaining long-term client relationships."
Take a peek at Delnor's feature article in the Canadian Business magazine - click here!
To see the full list of New Winners, visit the Best Managed New Winners page - click here!
An official press release and feature article can be found in April 2019 Macleans Magazine!